Reese Witherspoon Shows Support for Sick Child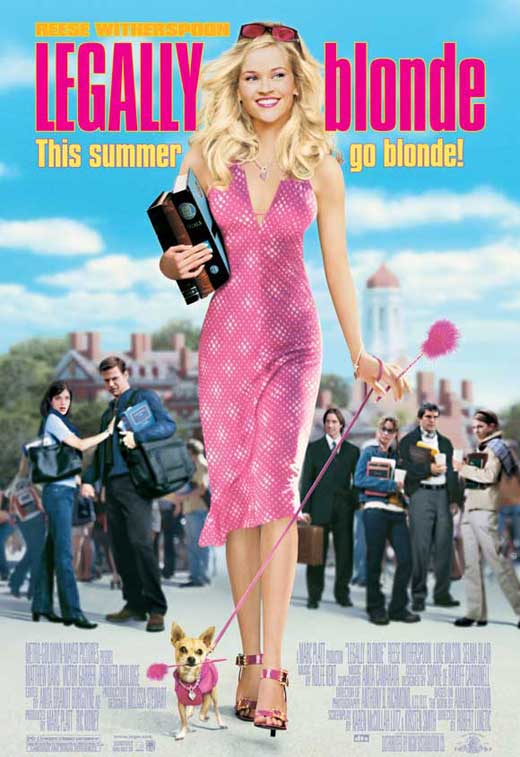 Reese Witherspoon went back in time to her "Legally Blonde" character, Elle Woods, to show support for a four-year old boy with cancer.
The actress tweeted a video of herself dressed in pink and holding a sign that reads "Get Better Soon!" for a little boy named Will.
The video was a response to an e-mail Reese received from the Will's mother, which said Will had been watching Legally Blonde "like four times a day" and finds comfort in "the Pink lady." Witherspoon urged others to post similar messages with the hashtag #TeamWill.
This is for one of the strongest little four-year-olds I can imagine. #TeamWill http://t.co/XDG9ReZExt

— Reese Witherspoon (@RWitherspoon) August 27, 2014

It's great to be a part of 92.1 CTQ. It all started way back in 1990. That's when I started my broadcasting career with CTQ as an intern and then became a part-time staff member. I've been so fortunate in my broadcast career to have been a part of many wonderful experiences on CTQ. I've been fortunate to host both the morning show as well as the afternoon show. I love country music and cherish the times I have spent with many of today's biggest country stars. I enjoy meeting new friends while at the same time seeing many of my old friends around town, as a part of the 92.1 CTQ Family.You may not know... I also currently host a television program on The Education Channel (Comcast Ch. 20 & Verizon Ch. 33). You may not know this, but I entered broadcasting to become a sportscaster. As a huge sports fan, I have been blessed to do so much sports broadcasting. From hosting a daily sports talk call-in show, to working as a play-by-play voice for: football, baseball and basketball and off-shore power boat racing. Most memorably, I was on the air dispensing information to the public on the day that Hurricane Charley made landfall, less than an hour south of our current CTQ broadcast studio. I've also been honored to host hundreds of local charitable benefits over the years throughout Manatee & Sarasota counties.Back in 1999 while working at a CTQ event, I was approached by a few volunteers for the American Cancer Society. They asked for my help on a local fund-raising event they were planning. It is an organization that is very close to my heart (since my amazing mother, Grace, is a breast cancer survivor). That night I began a close relationship with the American Cancer Society, working with them on several of their annual special events (Relay For Life, Making Strides Against Breast Cancer, The Cattle Barons' Ball).I'm so fortunate that I am able to continue this amazing work, while at the same time live my passion and work with my family at 92.1 CTQ.